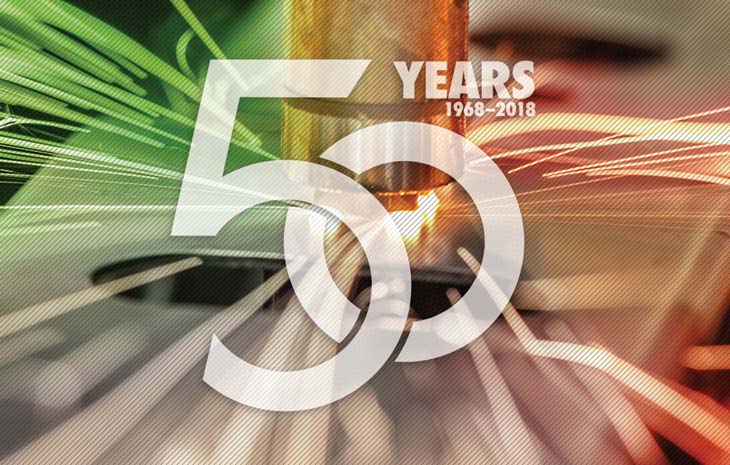 PSE celebrates its first 50 years of activity!
Our story begins in 1968 as a small Italian company manufacturing and selling springs and hose clamps; Over these last 50 years our company has steadily and gradually grown on the international markets, whilst keeping alive its original values: excellence, passion and engagement without forgetting the family roots that have identified our company since the very beginning.
Our products portfolio has since 1968 gradually expanded to snap rings, retaining rings, stamped and bending parts, which now constitute the core business of the company, besides springs and hose clamps.
After founder Luigi Bellazzi's sudden death in 2005, the company was initially taken over by his wife Maria Rosa Rocca and after a short while his nephews Marco and Francesco Lorenti took over the function of CEO. It is a time of significant growth and expansion.
Born in Italy with a 100% Italian manufacture, PSE has always played a significant role on the international markets: its ability to adapt to constantly changing markets and its politic of offering excellent quality at fair prices together with an efficient logistics service have been crucial to its success.
A direct and straightforward relationship with our customers has always been essential to us; we owe our success to our customers, some of whom have supported us since the beginning. Equally important are our employees: the ones who have been working with us for most of our history, the new ones who have brought an important contribution to the company and even the ones yet to come.
Looking ahead to the next challenges: in order to keep up with an increasing fast-paced market it is essential to invest in new resources, technologies and R&D always heading for a constant improvement.