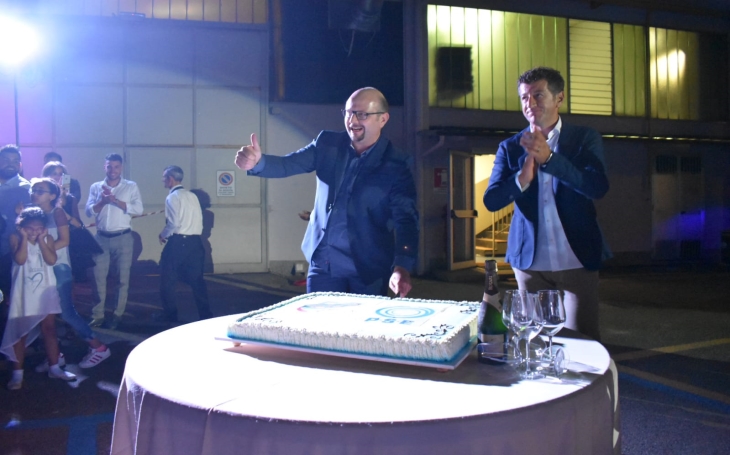 50th years celebration
On the occasion of its 50th anniversary, PSE hosted a big party on September 22nd: the family roots of the company have been celebrated by inviting not only all current and former employees but also their families.
For the occasion, the HQ in Trezzano Rosa has been transformed into an elegant setting with the help of a professional catering .
A play area with professional educators was specifically organized for our younger guests, whereas the rock band RAD1 was invited as special guest of the event .
All the guests were given the opportunity of a guided tour of the production premises, which was very popular with the participants, who appreciated the remarkable growth and modernization of our company.
During the evening the company history was put on display through videos and photos of the last 50 years: a special moment of reflection on what we have been and what we will be.